CTK's 14th Life in the Spirit Seminar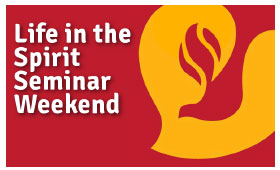 The CTK Life in the Spirit Prayer Community successfully held its 14th Parish Life in the Spirit Seminar, with Fr. Mario Bije as Spiritual Director, for two consecutive days of August 12 and 13. Attendees also attended the pre – LSS session held on July 17 at 7 pm, and before that, they had to attend one of several orientations held on all July Mondays at 7 p m . Bobby and Margie San Juan, who head the LSS Prayer Community and Healing Ministry, organized the event.
This LSS had the aim of deepening one's personal relationship with God and make us be aware of the presence of the Holy Spirit in our life and receive his gifts.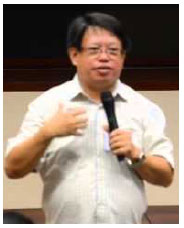 The seminar had a record 45 participants. Bobby San Juan led the 'praise and worship' segments for all Mondays – July 24, July 31, and August 7, that was followed by the 'pre-LSS shepherding'.
Organizers Margie and Bobby San Juan expressed their thanks to Bishop Raul Martirez; Fr. Bong Tupino; Msgr. Tony Mortillero for officiating an adult baptism and ten confirmations just prior to the LSS; Fr. Serge Maniba for hearing the confessions of those baptized and confirmed; Elsbeth Llama for conducting the catechism class; to the PPC for the financial support; to the parish staff for their admin support; and to the LSS members which included Mila Bangco, Vinchu Lapid, Mila del Fonso, Jess dela Fuente, Rocky and Nandy de Jesus, Tess Saulog, Irma Guison, Fe Pery, Edda Pena, Priscilla Pacheco, Fe Flores, Billie and Pepe Pilar, and Zeny Palisoc.