Most Sacred Heart of Jesus Novena Masses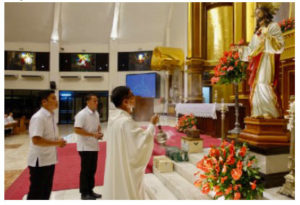 Novena masses were held from June 14 to 22 in honor of the Most Sacred Heart of Jesus. The Solemnity of the Most Sacred Heart of Jesus was celebrated the next day, June 23. During the nine-day novena, the novena prayers were prayed after the post-communion prayer in all masses. The novena prayer consisted of a Daily Prayer, the Special Prayer for That Day, and the Closing Prayer. And last June 23, parishioners prayed the Personal and Family Consecration Prayer to the Sacred Heart of Jesus.
The 6 pm mass on the first Novena day, June 14, was sponsored by CTK's Parish Pastoral Council. The novena masses were preceded by praying the rosary and the Divine Mercy chaplet at 5:20 pm and offering these for peace in the country especially in light of the Marawi tragedy and for all those who died – civilians, soldiers, and police.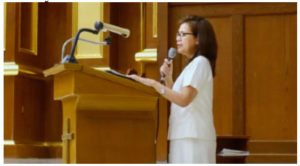 Succeeding Novena days were assigned to different groups: June 15 to Corinthian Gardens, Greenwich, & Arcadia; June 16 to Greenmeadows 1 & 3; June 17 to Acropolis; June 18 to Enclave & Ivory Court; June 19 to Libis; June 20 to Corinthian Hills; June 21 to St. Ignatius; and June 22 to White Plains. The June 23 Solemnity of the Most Sacred Heart of Jesus was sponsored by the Apostleship of Prayer.