Welcoming New PPC Assistant Marj Ruga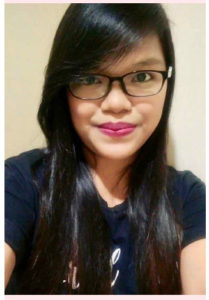 The Parish Pastoral Council of Christ the King Parish – Greenmeadows recently welcomed its new Administrative Assistant, Ms. Marjorie 'Marj' Ruga. Marj officially came on
board on August 1.
The new Administrative Assistant is 22 years old and hails from Antipolo, Rizal. She is knowledgeable in the use of Microsoft Office applications such as Word, Excel, and Powerpoint, a major requisite for the job.
Prior to joining CTK, Marj had worked in Unilab for more than a year as an office staff. Before that, she was with Infostream Corp for a year as a 'televerifier'. She also had on-the-job training stints at Ford Motors, the Diocese of Cubao, and Medicard Philippines.
Marj has a Diploma in Information & Communication Management Technology from the Polytechnic University of the Philippines where she studied from 2011 to 2014.
Marj was first interviewed by PPC secretary Fely Ong and then had a lengthy session last August 31 with treasurer Elise del Rosario on the detailed expectations for the role.