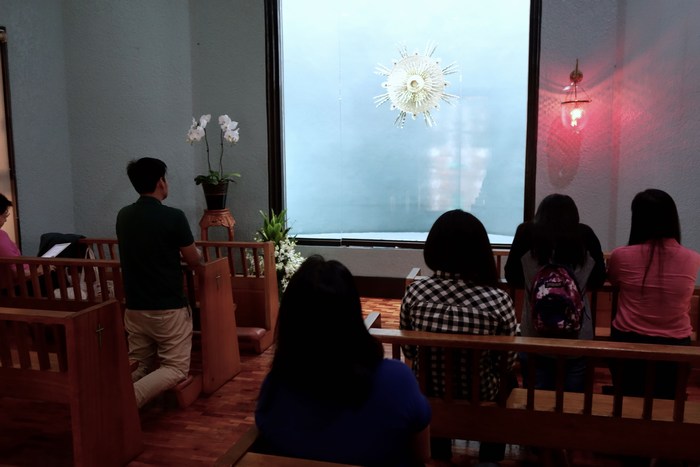 Christ the King Parish Greenmeadows has been blesses with a Eucharistic Adoration Chapel since 1997. It sits directly beside the driveway to the left of the main entrance. The Adoration Chapel is open twenty-four hours a day seven days a week.
We invite parishioners to spend at least an hour of private devotion and contemplative prayer each week, in response to the Lord's invitation to "Spend an hour with me." Everyone is welcome to come and spend time in the prayer in the presence of the Holy Eucharist and allow Jesus to transform his or her life. Your visit doesn't even have to be for a full hour – it can as long or as brief as your daily schedule permits. It is time away from the hectic pace of life spent with the Lord.
Come for peace. Come to thank God for the blessings God showers upon you and your family. Come with your needs, petitions, and problems. Come to spend time in the presence of the Lord Jesus and you will feel refreshed, strengthened, and better able to deal with life's challenges.
Our goal is to always have one or two 'adorers' in prayer at any time of day or night.