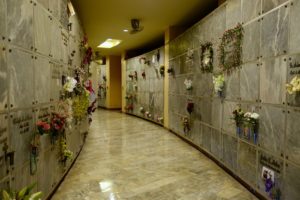 In addition to planning the funeral vigil, the grieving family also needs to deal with burial matters. A century ago, the Catholic Church had strictly forbidden cremation, since it had been historically viewed as a rejection of a fundamental theological tenet of the faith: the eventual resurrection of the dead at the end of the world. However, in recent decades, with increasingly prohibitive cost of real estate, buying burial plots had become prohibitively expensive and unaffordable. The Vatican had therefore recognized that cremation is a contemporary phenomenon in view of the changed circumstances of life (Vatican's 2001 Decree on Popular Piety and the Liturgy).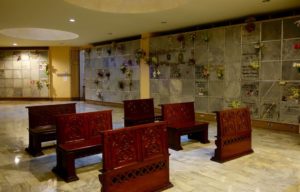 But despite the acceptance by the Church of cremation as an economic necessity, it still insists on treating the remains with respect, including the use of a worthy vessel to contain the ashes and the remains should be buried in a grave or entombed in a columbarium.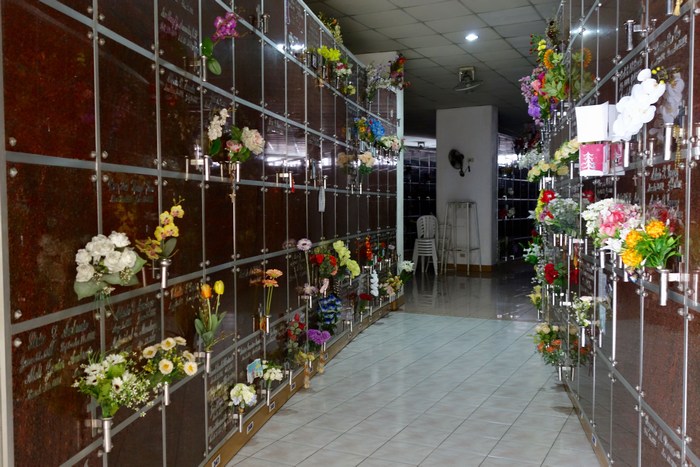 To this end, Christ the King put up an upper and lower crypt, with a total of 2,500 individual vaults. Unfortunately, most of the vaults had already been sold. For specific inquiries, please contact Ms. Eula Victorio at tel. no. 633-0280.
At the center of the lower crypt is a quiet space for prayer and reflection. Also, there's a regular first Monday (of the month) mass for those interred in our crypts.