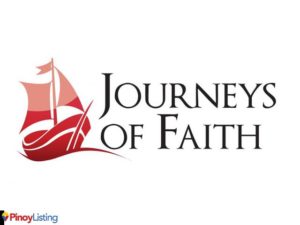 Fr. Bong Tupino will be the pilgrimage chaplain for the April 16 to 29, 2017 edition of 'Enthralling Eastern Europe', a 'Journeys of Faith' pilgrimage tour that takes pilgrims through Poland, Slovakia, Hungary, and the Czech Republic.
Poland stops include Warsaw; Lichen with Poland's biggest basilica and its icon of the Lady of Sorrows; Czestochowa with the Black Madonna icon in the Jasna Gora Monastery; Wadowice, birthplace of St. John Paul II; Wieliczka with the salt mine that has a salt chapel; Krakow for the Wawel Castle and Cathedral, as well as St. Mary's Church; Auschwitz-Birkenau with its Nazi concentration camp and the Convent of Sr. Faustina and the Sisters of Divine Mercy. In Hungary, visit Budapest then visit Pannonhalma with its famous abbey. In Slovakia, visit Bratislava's Old Town and St. Martin's Church. Czech Republic stops include Telc with its chateau and town square; Cesky Krumlov with its castle; Tepla with its famous abbey; Prague with the Church of our Lady of Victories and its Sto Nino de Praga, Charles Bridge, St. Vitus Cathedral, Golden Lane, and other sights.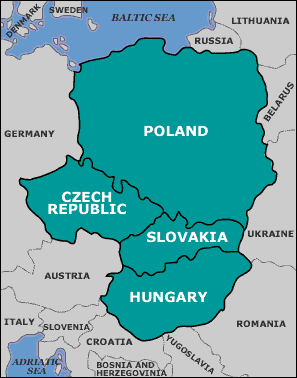 There's also the option to extend the pilgrimage to Russia, with stops in Moscow and St. Petersburg. In Moscow, guests get to tour the Kremlin with its Annunciation and Assumption Cathedrals, the Red Square with St. Basil's Cathedral, the Armory Museum, Alexandrovskiy Cemetery, Chirst the Savious Cathedral, the Moscow underground metro stations, Tretyakov Gallery, and the Old Circus. In St. Petersburg, take in St. Isaac's Cathedral, Pushkin Palace, Catherine's Palace, Peter and Paul Fortress, Yusapov Palace, Hermitage Museum, the Winter Palace, and Peterhof Palace. With the Russian continuation, the pilgrimage will end May 4, 2017.
Including economy class airfare, first-class hotels on twin- or triple-sharing basis, luxury coach, and entrance fees, the per person package price is USD 3,400 if 25 people or more and $3,800 for 15 to 24. The Russia extension will cost an additional $1,700 if 20 or more and $2,250 if 10 to 19.
Reservations, document submissions and payment of deposit are due not later than January 6, 2017.
Journeys of Faith has been specializing in Catholic pilgrimage tours since 2001. Aside from 'Enthralling Eastern Europe', they also offer the following pilgrimage tours – 'Journeys to the Land of the Bible', 'Marian & Mystical Journeys', 'Adriatic Coast with Medjugorje', and 'Turkey Treasures with Greece'. Cubao Diocese clergy who have led pilgrimages for Journeys of Faith include, aside from Fr. Bong, Bishop Raul Martirez, Fr. Dennis Soriano, Fr. Jun Arvie Bello, Fr. Aytoy Opiniano.