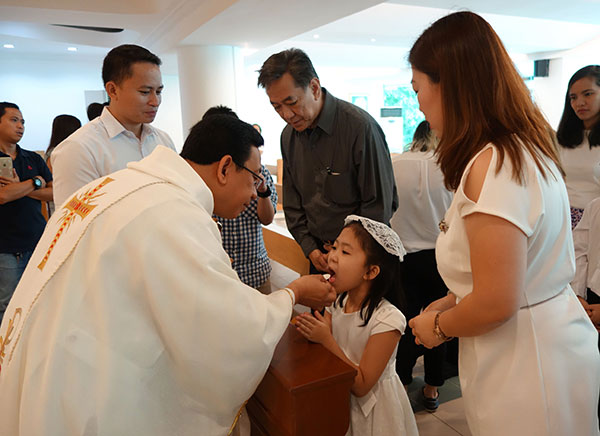 Children typically begin preparing to receive their First Holy Communion or First Eucharist once they reach the Second Grade. With most of the children in the parish villages studying in Catholic schools, the focus is on children who study in schools without religion or catechetical classes.
For 2016, the Christ the King Parish's First Communion was held last November 12. There were eight first-time communicants all of whom attended the First Communion Catechetical classes on September 24, October 8, October 15, and October 22.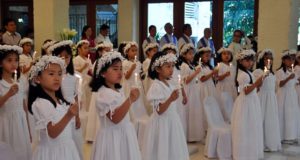 For 2017, First Communion Catechetical Classes are scheduled for five successive Sundays, starting October 1, 8, 15, 22, and 29, from 10 am to 11:30 am. The actual Parish First Communion will be on November 11, at 10 am at Divine Mercy Chapel.