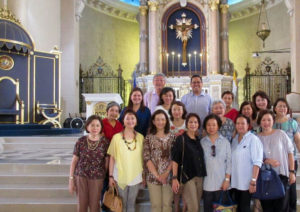 The Jubilee Year of Mercy officially began when Pope Francis opened the Holy Door of Mercy at Saint Peter's Basilica last December 8th, 2015. Cathedrals and designated churches all over the world, like the Cubao diocese, have similar Holy Doors, and they will remain open during the Jubilee Year. Entering the door is symbolic of entering into God's mercy, whose loving and compassionate embrace waits for people with repentant hearts.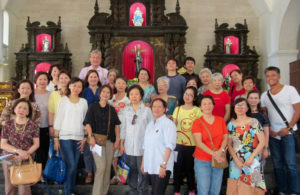 In the Diocese of Cubao, there are four designated Jubilee Churches:
·      The Immaculate Conception Cathedral of Cubao (Lantana Street, Cubao QC)
·      Parish of the Lord of Divine Mercy (Madasalin corner Maamo Streets, Sikatuna Village)
·      Santuario de San Pedro Bautista Parish (San Pedro Bautista Street, San Francisco Del Monte)
·      The Holy Family Parish (Madre Silva corner Lilac Streets, Roxas District)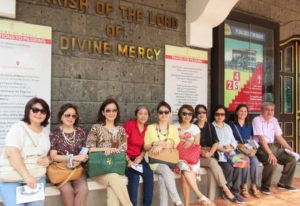 Every fourth Saturday of the month, Christ the King Parish Greenmeadows families are invited to join the Family Pilgrimage to the Jubilee Churches. Assembly is at 8:00 am, then the caravan begins the drive to Divine Mercy parish church in Sikatuna Village, the first of four designated Jubilee Churches in the Cubao Diocese. Then the CTK parishioners make their way to San Pedro Bautista church in Frisco. 45 minutes later, the families will then proceed to the Holy Family Church in Roxas District. Finally, at 11:15 am, the pilgrimage will make its way to Immaculate Conception Cathedral in Lantana, Cubao for mass and fellowship.
The next pilgrimages are scheduled for:
·      September 24
·      October 22
·      November 26
Those interested are requested to register at the Parish Office.