SSDM is the pastoral arm of the Parish charged with the mission of responding to the socio-economic needs of the poor, in ways ranging from relief and rehabilitation to confrontation with the root causes of those in need with a view to applying remedies. The goal of SSDM is to find ways and means to help alleviate poverty and improve the living conditions of the oppressed, exploited and depressed families. SSDM coordinator is Mila Bangco.
The Social Ministry works though at least five mandated organizations supporting the parish.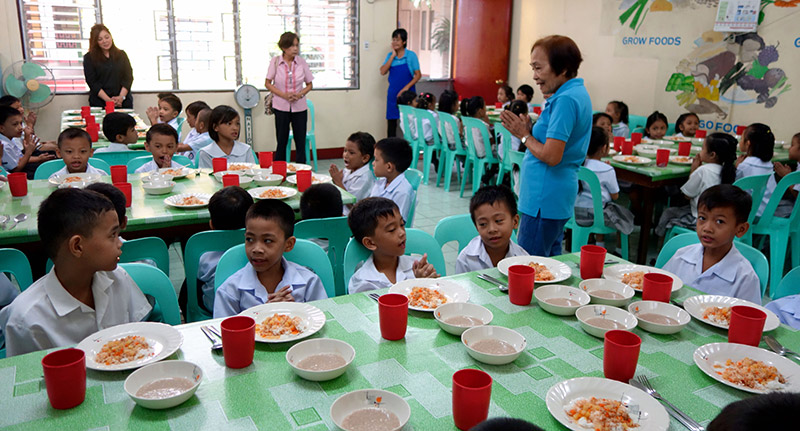 a. Ladies of Charity. For 2017, Ladies of Charity will focus on the same key projects, except that the medicines for the lolas program will be replaced by a rice subsidy program.
b. Catholic Women's League. For 2017, most projects will remain but CWL will drop its outreach to the elderly and replace it the Advent Recollection.
c. Knights of Columbus. For 2017, the concentration has been on tuition assistance to 55 high school students, 5 TESDA students, and 20 college students.
d. Buklod ng Panginoon. For 2017, Buklod will continue with the feeding program and use a small sum for their prison apostolate.
e. Apostleship of Prayer. For 2017, Apostleship of Prayer will continue with its prison apostolate.
For further inquires, please contact Ministry head Mila Bangco.