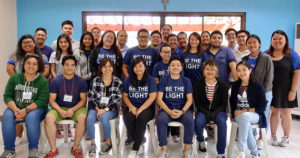 Being a young adult can be very difficult. It's an incredibly odd time when the only constant is inconsistency: starting college or graduate work, finding new jobs or starting careers, moving away from home or having to move back home, getting married, starting families, dealing with aging parents, finding your place in the world, and more. Days are long, money is short, and it seems like there is always somewhere new to go and something new to do. At Christ the King Parish Greenmeadows, together with similar-minded young adults under the mentoring of the CTK Youth Ministry, you can find some peace, balance, joy, and fellowship. We know it can be hard navigating your way through it all. Come walk with us.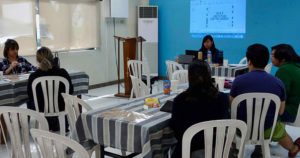 The parish 'youth' vision is that of Young Parishioners committed to deepening our Faith, thereby strengthening family, developing friendships, and reaching out to others. The mission of the Youth Ministry therefore is to provide for the formation and organization of the youth – with events, retreats, mission trips – to realize their potential, empower them to live as disciples of Jesus, elicit their participation in Church activities, and to prepare them as future parish leaders; to mobilize the youth as instrument of evangelization among their fellow youth and others; and to implement programs that will foster enthusiasm and goodwill among the young and that will address their needs.
In addition, the ministry intends to:
• promote awareness of the youth organizations of the CTK Parish and their activities
• To rationalize the different programs and projects of the different youth organizations
• To bring Christ to the less fortunate youth and make them feel that they are part of or that they belong to the greater community of Christ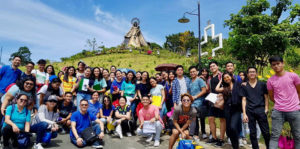 Who is God? What is faith?  Why is it important? The Youth Ministry, through the Parish Renewal Experience: Youth, or PREx Youth, is all about answering these three questions.  Combining opportunities for local service work, faith formation, fellowship, fun events, worship, lock-ins, sit-ins, sleep-ins, and more, the parish youth group is a place for high school and college teens and 20 somethings to grow in their faith, hang out with their friends, and have a good time.  Bring your friends – they don't have to be Catholic to come.
For 2017-2018, the Youth Ministry held:
•The annual Youth PREx 2018, last May 25-27, 2018, with the theme, 'What's Next', which saw three new graduates. In 2017, the PREx Youth event was themed 'Life Goals: Refresh Your Faith', and produced 11 graduates in May 19-21, 2017.
•The Youth Lenten Pilgrimage to Regina RICA, last March 4, 2018
•The Youth Fiesta Kick-Off, last November 18, 2017, the annual fiesta kick-off gathering of the Youth Ministry and Youth Parishioners just before the feast day of Christ the King
•The Kingdom of Heaven Fair, the popular Halloween alternative, last October 22, 2017 in partnership with the Mustard Seed Ministry and the Family & Life Ministry.
•The Youth Leaders' outing and pilgrimage to Holy Land Subic last May 27, 2017
The Youth Ministry is headed by Louie and Lei Abando. Overall Youth Coordinator is Althea Geronilla.