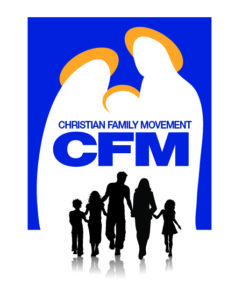 The Christian Family Movement, or CFM, is celebrating its first 50 years as a 'community of families with the mission to evangelise and to be evangelised by families and communities through its family life programmes.' The first CFM unit was set up in September 1956 by Tony and Teresa Nieva and is the first lay religious movement that included the entire family as members.
CFM pioneers in family and life programs which takes care of all members of the family in various stages of life, e.g., Young Adults Program; Pre-Cana Seminar; Tipanan, a one day marriage enrichment seminar; and Parent and Child Interaction. The organization spearheaded the Family Rights Movement which in 1979 drew up the Declaration of Family Rights that was eventually adopted by the government.
Family action groups, usually consisting of five to seven families, meet in one another's homes or in parish centers one or two nights each month to reinforce Christian values and for families to reach out in action to others. Its mission is 'to promote Christ-centered marriage and family life; to help individuals and their families to live the Christian faith in everyday life; and to improve society through actions of love, service, education and example.'
At meetings, the members of CFM practice the Observe – Judge – Act method, as they discuss what they have observed in their family or neighborhood and then judge what they have observed by the standards of the life and teachings of Jesus. After these discussions, they commit to actions that will positively affect their communities, in either big or small ways. This method has led to action in such areas as foster-parenting, prison ministry, refugee sponsorship, problems of OFW families, domestic violence against women and children, religious education and couple counseling.
CFM in Christ the King Parish Greenmeadows is led by Joel and Ana Fernando.