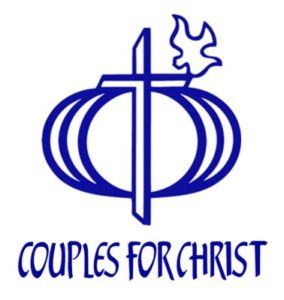 The Couples for Christ, or CFC, is an international Catholic lay ecclesial movement whose goal is to renew and strengthen Christian values and was established in 1981 by the charismatic community Ang Ligaya ng Panginoon as its outreach to evangelize married couples. The approach and strategy were to invite prospective couples to a private home and bring them to a personal relationship with Jesus Christ through a series of weekly informal discussions of the gospel in a social environment. Beginning with the first 16 couples who joined the weekly gathering, CFC became a Christian family life renewal program which was later made available to parishes and groups of married couples who wished to live out their Christian life in an active, supportive relationship with one another.
Since 1993, CFC established the family ministries, namely: Kids for Christ; Youth for Christ; Singles for Christ; Handmaids of the Lord; and Servants of the Lord. It is now present in dioceses across all 81 Philippine provinces and 163 countries. It has become a dominant force for the renewal of the Christian family life and the church, earning its special leadership seats as participants to the Extraordinary Synod on the Family, an event organized by Pope Francis in 2014.
Those who want to join CFC will have to go through a weekly seminar evangelization series called the Christian Life Program spanning 13 weeks or sessions. CLP graduates are then grouped into cell groups called "households," consisting of at least 4 and up to 7 couples under the pastoral care supervision of a family head.
The Couple for Christ at CTK is headed by Glenn & Girlie Ubaldo and are represented in the PPC meetings by Eddie and Cecile Salonga.