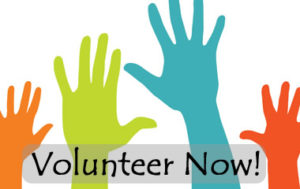 Jesus called us to show our love for Him by showing our love for others. Each Christian has been given gifts and talents to be used as a part of the whole body of Christ, that is, the Church, so that we can bring about Christ's kingdom of love on this earth. The spirit of Stewardship as a way of life is embedded in the fabric of the parish and parishioners are always encouraged to share their time, talent, and treasure.
We would love to help you find the purpose that God created you to fill as a part of the Church body that is the Christ the King Parish Greenmeadows. Below is a list of ministry areas and different roles that might fit your gifts and talents, along with links to the different ministry pages and contact people to get you started.
• Lectors. We always need people with strong, clear voices to proclaim the Word to us! To become a reader at Mass is a wonderful way to serve your brothers and sisters, to grow in your own faith life, and become more engaged with the celebration of the Eucharist. If you are a gifted public speaker, we could really use your help. Please consider becoming a reader at Mass. Contact Mel Novales for more information about how you can become a minister of the Word.
• The parish is always in need for Extraordinary Ministers of the Holy Eucharist. Contact Albert Cuadrante for details.
• If you are friendly and out-going, we would love to have you greet people as they come in and out of Mass, welcoming them to Christ the King with a hand-shake or a sincere smile and a pleasant word of greeting. Greeters must be willing to commit to arriving at least 15 minutes before Mass.
• If you can carry a tune and are willing to work, you can join one of the choirs that sing at the different weekend masses or at the village masses. All are welcome and encouraged to participate in the music ministry at Christ the King by joining any of our ensembles. Contact Benjie Mirasol for more information.
• The Mustard Seed welcomes youth volunteers for its Sunday 9 am mass activities for the young children. If you wish to be a part of that dynamic team and dedicate yourself to nurturing the faith of children, don't hesitate to get in touch with Amelia Alba.
• The Catechetical Ministry is always in need of catechists to work the different grades and sections of Libis Elementary School. If you wish to be a part of that dynamic team and dedicate yourself to nurturing the faith of public schoolchildren, please call Alma Yeh or Sheryl Coronel.